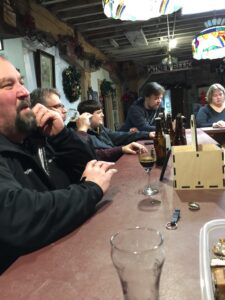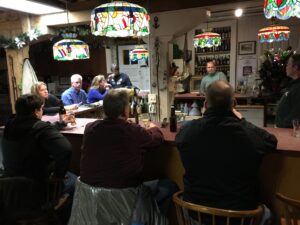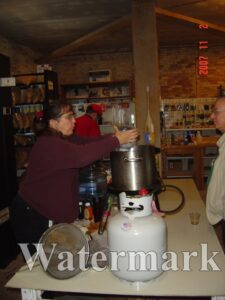 The Belle City Brewers and Vintners Club began in 2003. Started by longtime homebrewers Frank Tylla and Mark Flynn, it quickly grew to about 70 members. The club currently meets twice a month, once in a business setting, and once in a social gathering. Members share techniques used in brewing and winemaking. It also shares recipes and homebrews and spotlights several different commercial brews each month.
Belle City participates in club brewing events all over Wisconsin, and club brewers Kandy Helson and Sott Goebel both won first place awards in just the past two months while participating at the Fon Du Lac Brewfest and the Winter Wobbler Brewfest. Many others have also had Best of Show and top 3 finishes in nationwide events.
Up until 2011, the club was hosted by Hop to It Brewing and Winemaking Supplies. When the City of Racine forced meetings and Beer Fests that offered homebrew to close down in 2011 due to their misinterpretation of State Statutes, Mark Flynn contacted every homebrew store in the State and many homebrew clubs. A group was formed and 366 days later the Wisconsin State Statutes were clarified so that the City of Racine and the State Department of Revenue could no longer close down such events, and meetings were once again held at Hop To It Brewing Supplies until 2021. 
Littleport Brewing Company opened in April of 2021 directly across the street from Hop To It Brewing Supplies. Business meetings are now held the 2nd Monday of the month at Littleport Brewing Company at 7 pm. Meetings are open to the public. The public is encouraged to join if they attend two or more meetings and find a common interest. The social meetings are usually held either at club members homes or at popular locations like the Franksville or Petrifying Springs Beer Gardens. We also tour local breweries like Public Craft Brewing and Rustic Road Brewing in Kenosha.  Come join us and brew up some fun!